The Art of Petticoat Punishment
by Carole Jean
Part 51 - Amber P. and Daphne's Lipstick Discipline
You better run and hide,'cause it's time for some
Lipstick Discipline!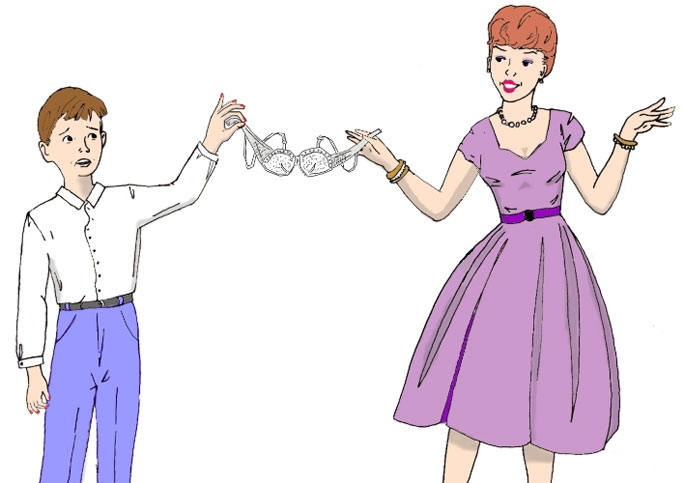 Poor Greg … his mom just won't leave him alone. Ever since she discovered how easy it is to make him behave with just a simple tube of red lipstick, he's been bouncing between pants and panties and baseball and housework. How far will she push him? How far will he agree to go?

This series is devoted to my good friend Amber, who began this story so long ago . . .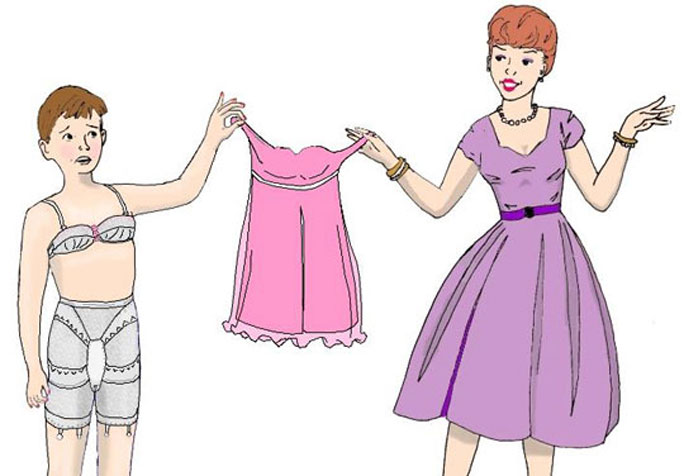 Part One Chapters 1 thru 10

Meet poor Greg. In addition to never being able to do anything right, he has the most horrible luck with nail polish and lipstick.
"Mother-Daughter Day" is something that just isn't in a typical boy's vocabulary!

Part Two Chapters 11 thru 16

Our hero endures a "Very Strange Day" of lipstick, dresses and girlie-girl chores!
It looks as though Mom has some very scary plans for our young hero's future.

Greg knew that dressing up as a girl would be different, but he sure didn't expect it to be this different!

Part Three Chapters 17 thru 22

Greg's mom has a surprise for his fourteenth birthday? Why does he have that pained look on his face?

Summer vacation just isn't turning out to be all that much fun.

It's crossdress day at school. Mom's at it again and Greg pays the price. Why is everybody staring at him?

Part Four Chapters 23 thru 27

It's Greg's first date. Sure, he has to wear lipstick and heels, but isn't he entitled to a little fun? Don't worry, under all that suffering, I think I see a subtle smile.

Greg spends the evening with Kathy. For some reason things don't turn out the way he wished. Where are his clothes and how did he end up in nothing but panties???

Part Five Chapters 28 thru 36 A PPA EXCLUSIVE
Greg has a new uniform and a new job as a maid! He has two jobs and is earning good money.
Greg meets Danny Watson, a sophmore at his high school. The boys have a lot of stuff in common - girl stuff!
Greg visits Danny's house and they become closer friends though Danny's younger sister, Christine, a Freshman like Greg, does create some problems.
Part Six Chapters 37 thru 44 NEW AND A PPA EXCLUSIVE!!!
Poor Greg! Fighting his mother at every turn, our crossdressing hero continues to find himself trapped in lipstick and panties and living the life of a shy, submissive teenaged girl.
Hope springs when Greg's father suddenly shows up and takes him away for a week of male bonding and adventure. But will it last? What happens when Greg's secret is accidentally revealed? Will Daddy understand? And what about our hero's beautiful stepmother? Is she a friend or a foe? How far will she go to undermine our hero's masculinity?
You know something exciting will happen when you're subjected to Lipstick Discipline!