The Art of Petticoat Punishment
by Carole Jean
Part 50 - Daphne's Secret Garden!
Welcome to
Daphne's Secret Garden!
Where boys can be girls … whether they like it or not!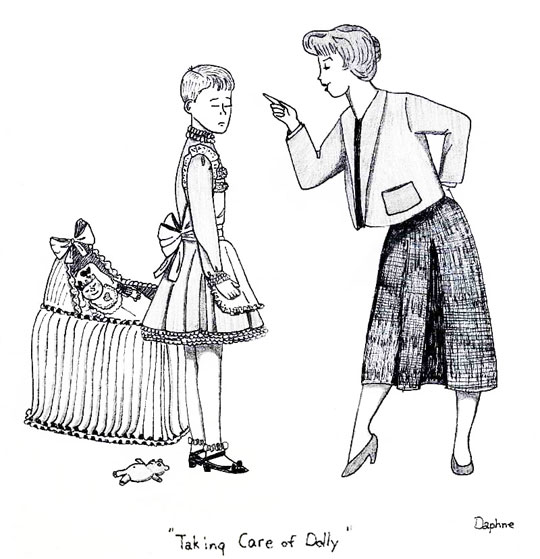 Dearest readers,

Welcome to the new home of Daphne's Secret Garden!

After all these years, I am pleased to announce that I've found a new home, courtesy of my good friend, Carole Jean. In addition to being a historian, archivist, writer, publisher and advocate of sissy art and stories, Carole Jean is also a generous patron and wonderful friend. She has allowed me to post my modest stories and drawings on her excellent website with the promise of keeping admission free of charge to all of my fans, old and new alike. Please, as you enjoy my secret garden, do not forget Carole Jean's generosity and be sure to visit her site and enjoy the numerous books and stories she offers for sale.

I do plan to add more content to my secret garden in the near future, most significantly another hundred pages or so to "Lipstick Discipline." I'm also working on several other stories, to include a new collection of "Petticoat Detective Adventures."

Meanwhile, since you're here, please take the time to explore my site and all of the fun and exciting pages and stories available to you. Just remember to cast your cares and woes away as you wander about and above all else, have fun!

My email address is: daphnesecretgarden@yahoo.com I love hearing from my readers, so feel free to drop me a line!

Please keep in mind that everything in my secret garden is the copyrighted property of the artists and is not for sale. We just want you to enjoy the things you find here, please, and remember and dream ... for that is what this place is all about.

Again, thanks for visiting!
Daphne
* * * * *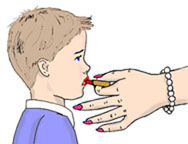 * * * * *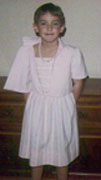 * * * * *
I hope you enjoying Daphne's wonderful story and art. You can help support this web page and find more fascinating Petticoat Punishment drawings and stories that are available nowhere else if you will go to my downloads section.
Come back - I will be adding more
Carole Jean