The Art of Petticoat Punishment by Carole Jean
Part 15.1 - Petticoat Art by Christeen
Christeen's Makeovers
Click on any drawing for a larger image
Dear Christeen viewers,
If you would like me to transform you into a beautiful woman similar to those you see here please send your largest, highest quality headshot or portrait to carolejeanppa@hotmail.com . I will transform only teens and college age males. Unfortunately I can't do much with low quality snapshots, or those with hair covering part of the face, or with beards or glasses. Your transformations will be my decision and special requests will not be considered. Please be aware that I might use your face in future art by Christeen.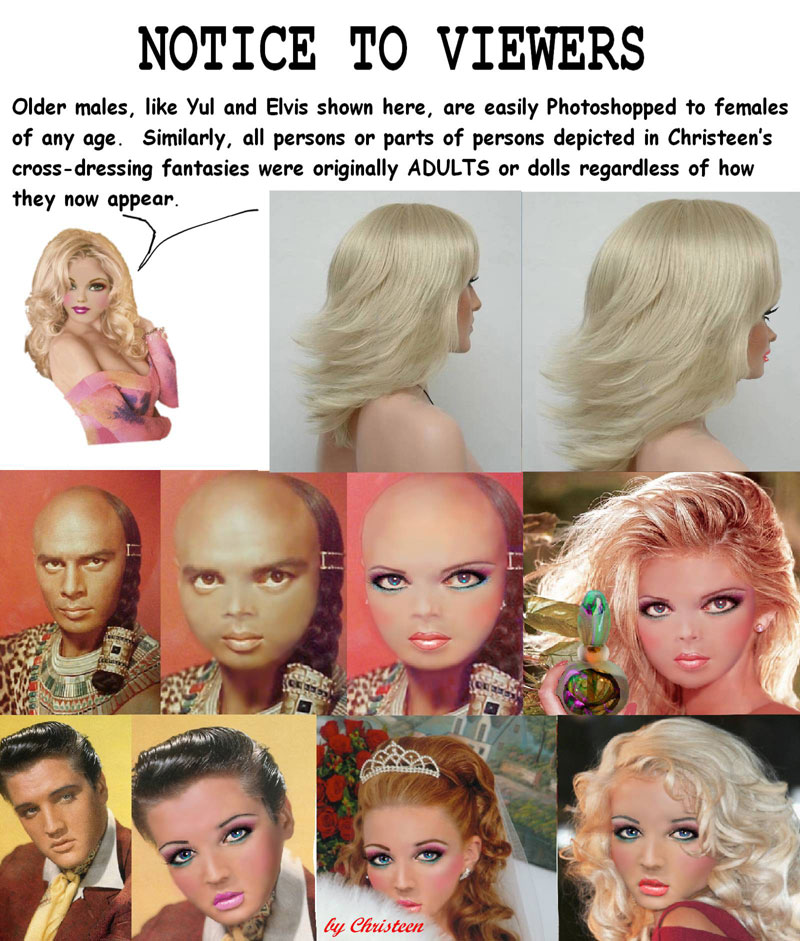 All of my art and makeovers are free and will not be found on any pay site. However, if you'd like to purchase art and fiction from other parts of this site I'm sure that your support will be appreciated and help ensure that my free art continues.
Thanks for your interest in Christeen
Christeen asked me to post the message above. I have never asked for donations, but if you can find a few of my books or downloads to order it will help support this web page and you will have purchased something you will enjoy.
Thanks for visiting,
Carole Jean
Christeen would be happy to hear what you think about her work.
I'll be happy to forward your email to her. Please send email to:
Carolejeanppa@hotmail.com
ORDER CAROLE JEAN'S DOWNLOADS HERE